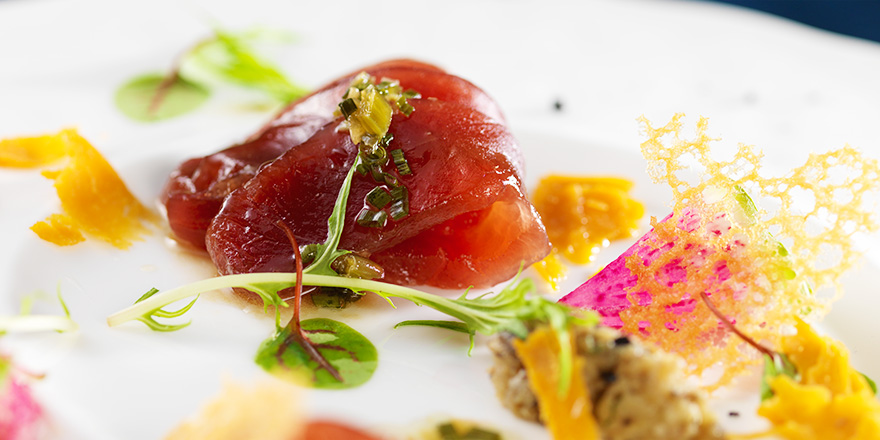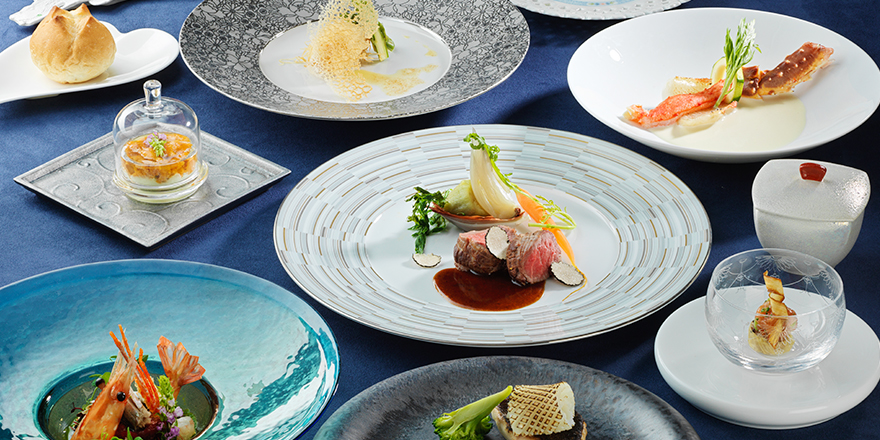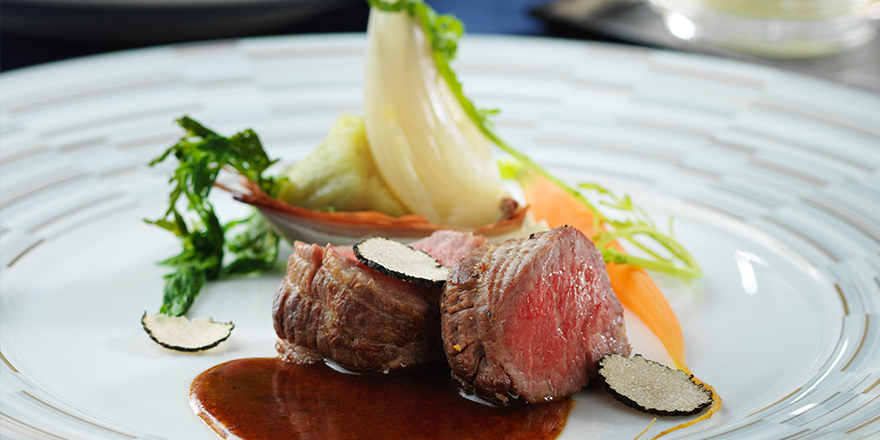 The seasonal dishes of
using Okhotsk local foodstuff
Offering the taste blessed ingredients cuisine that makes maximum using of local Food material such as seafood catch of the Sea of Okhotsk and vegetables pick from neighboring farmers. Please enjoy eating our Chef's special "Creative French" in a calm atmosphere.
■ Dinner
Open Hours 18:00 - 21:00
【Last Entry: 19:00 / Close: 21:00】
※Please note that guests who check in after 19:00 will not be served dinner,
and no refund will be given.
※Open hours may change without prior notice.
Chef's Restaurant "Tou Tou 灯々"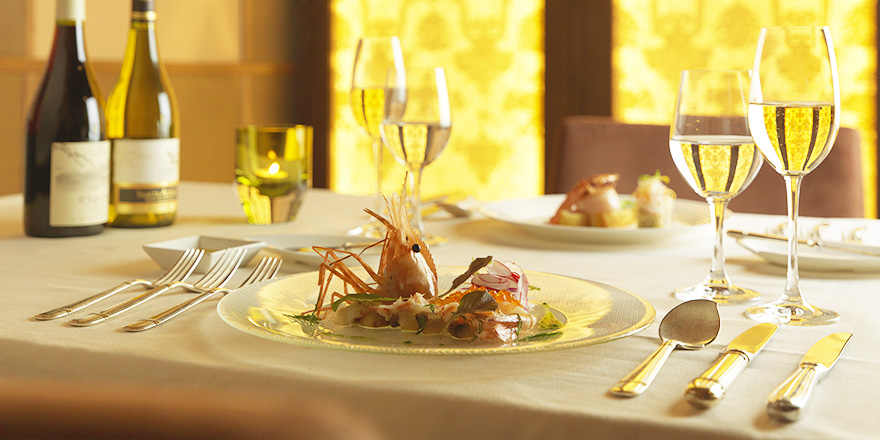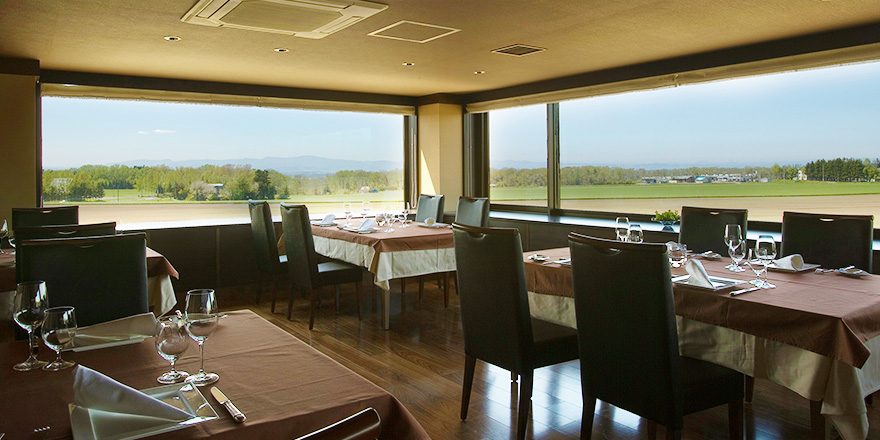 A restaurant with a calm atmosphere with Okhotsk pattern incorporated.
There is a table seat with impressive large windows overlooking the scenery of the four seasons of our Hokuten no Oka,
besides the private room style seats.